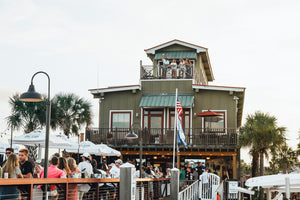 CHARLESTON
OPEN EVERYDAY!
Stop by our flagship Island Cabana Bar! Enjoy an ice-cold Island while taking in the best views of Charleston. Come by land or by sea and we'll keep the beer cold until you get here.
---
11:00 AM - 9:00 PM EST
50 Immigration St, Charleston, SC 29403
SOME THINGS TO KEEP IN MIND
• The Seabreeze Marina is a private marina, so unfortunately, the public can not dock there.
• If you're coming by car, please park on the left side of Johnson St.